Indy Quarterback Andrew Luck didn't have much luck in protection and turnovers last season and a major reason for that was a porous offensive line that could not protect him (80%) and bad decisions under heat (20%).  Former University of Georgia and new Colts Quarterback Coach Brian Schottenheimer has no intentions of changing up anything in Luck's approach to the position.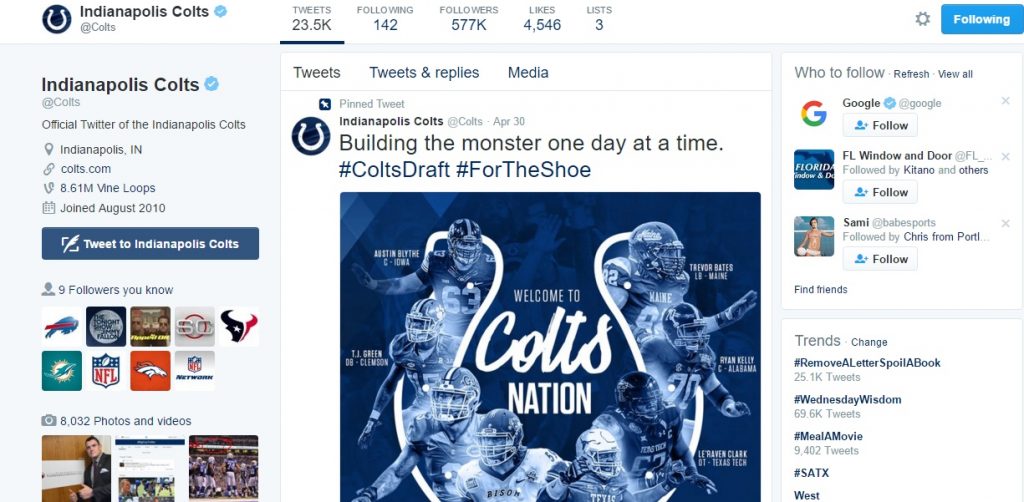 "We're not going to change the way Andrew plays," Schottenheimer told ESPN.com. "Andrew's going to play the game. You've got to let Andrew play."
As far as the bad decisions, both Coach Pagano and Schottenheimer think it's all a part of growing into the game.
"The ones who are great competitors have a harder time (giving up on a play), but again, I think Andrew learned a lot last year and sometimes when you lose something that is so precious to you, you sit back and you're like, 'Wow, in order for this not to happen again, maybe there are some things I need to adjust,'" Schottenheimer said. "He realizes that he wants to be on that field. We certainly need him on that field. You'll see that growth with him this year from a maturity standpoint."
The Colts kick off the preseason with the Hall of Fame Game against the Green Bay Packers on Sunday August 7th.  Tickets for all preseason and regular season games are available now so be sure to get yours today and be there to cheer on your Indianapolis Colts!